Dermal fillers are an injectible treatment used to combat signs of aging by restoring age-related volume loss, diminishing wrinkles, raising scar depressions, and enhancing lips. There are numerous FDA-approved fillers that we use based on the area being treated. Results are temporary and the lengths vary based on the type of filler used. Filler injections have also shown to stimulate the body's own collagen production.
One week before your procedure, we recommend avoiding over-the-counter medications or supplements that can thin your blood, including aspirin, ibuprofen, Vitamin E, garlic, and fish oil.
After your filler, you may experience temporary redness, bruising, swelling, and tenderness at the injection sites.
Before and After

Restylane Defyne

Restylane Lyft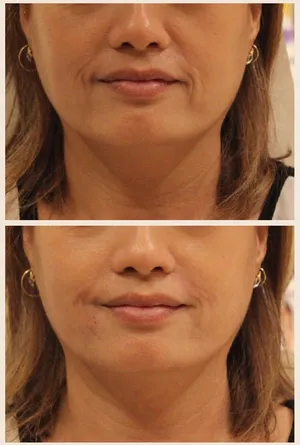 Restylane Refyne